Everyone knows the feeling. You wake up in the morning, go to the bathroom, look in the mirror, and suddenly all you have dark circles caused by the late night party. Foundations can cover the dark circles for today but it can't lighten the darkness forever. Actually, Dark circles impacts you in more ways than just appearance. They contribute to a lower zest look. LOVE YOUR EYES! Your eye are the window to your soul and they reflects everything within you. Having a dewy, fresh, glowing complexion around the eye is the most essential beauty weapon in your arsenal, and we're here to tell you exactly how to get it, as we walk you through the ingredient that the treatment has to offer.
Facial Powder
Seaweed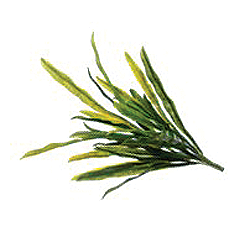 "Seaweed is perhaps the most beneficial and abundantly available natural ingredient for skincare on the planet," says Sarfati, who has dedicated the last 40 years of her life to researching the benefits of seaweed extracts in skincare and beauty products. Main benefits of seaweed includes regulate oil production, exfoliate, brighten, and moisturize dry, dull skin. Anyone looking for hydrating and exfoliating benefits. Also, those with acne, rosacea, and skin sensitivities will benefit from its healing properties.
Resveratrol
Resveratrol, an intense concentrate that can be found in grape skin, is a powerful antioxidant that specifically target on a cellular level to fight aging. Studies continuously reported resveratrol stimulates healthy cell proliferation. It's basically a gold mine of anti-aging effects, including protecting the skin from harmful enzymes and improving function of fibroblasts responsible for creating healthy collagen.
A.E. Elements
Vitamin A & E
Vitamin E is a naturally occurring component of healthy skin, is a powerful antioxidant that may be effective at reducing UV damage in your skin. When applied topically, vitamin helps nourish and protect your skin from damage caused by free radicals
Green Tea Leaves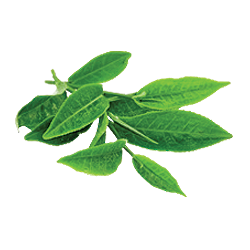 Green Tea Leaves's unique constituents helps diminish the signs of aging, calms irritation, evens out discolouration, diminishes the appearance of cellulite, soothes redness and swelling, repairs damage, exfoliates, decreases the appearance and occurrence of blackheads and eliminates dead skin.
Chlorophyll
Chlorophyll is essentially a green elixir that can work wonders for your skin. It creates a hostile environment for germs to grow and helps to treat various kinds of skin infections naturally. As dark eye is mainly caused by dead skin buildup, oil, and bacteria, chlorophyll aids in lightening the grey areas around the eye. Moreover, it's rich in antioxidants which cleanses the blood.
Beauty Cream
Persimmon Leaves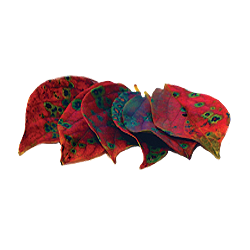 Persimmon Leaves, though looks dull in nature , they are packed with Vitamin C, flavonoids and amino acids. Its brightening properties facilitates removal of coloured spots and is effective treatment against melasma.
Tulip Essence
Tulip Essence's rich collagen-building constituents found within the oil helps to rejuvenate dry and irritated skin, thus keeping your skin soft and supple. Its astringent qualities also facilitate a tighter and much firmer skin, therefore inhibiting the formation of wrinkles and sagging skin.
Pearl Powder
Traditionally, throughout the Orient, Pearl powder was used topically in face masks, as an anti-inflammatory and detoxification agent. With over 30 trace of minerals, amino acids and a high concentration of calcium, Pearl powder promotes bouncier skin, reduces pore size, lightens skin's tone, and improves texture.