Many of you may have started getting acne breakouts and pimples in your teen years during the hormonal fluctuations, or it may have begun in your adult years, either way, most people find it to be quite bothersome and unattractive. People with oily skin tend to get acne and pimples more than other skin types. You probably already know that genetic, environmental and hormonal factors cause oily skin. It may be unlikely to get rid of greasy and shiny skin permanently, but there are many ways to manage it and get rid of acne breakouts, pimples and a host of other skin care concerns that come with it.
However, if you're struggling with acne and pimples, you might be aware that finding suitable skin care products and adopting a skin care regimen that ensures acne-free, clear, and healthy skin can be very challenging and frustrating. If you feel that you have tried about everything but still see blemishes, don't worry. Luckily, we have the right acne treatment to help you properly take care of your acne-prone skin and fight-off acne-causing bacteria to get a smooth and supple complexion. So, without further delay, let's get to it!
Acne & Pimples Treatment
This exclusive and gentle treatment is 100% herbal and all-natural formula, carefully tailored to effectively reduce the appearance of acne and pimples and prevent further breakouts from occurring in the future. The acne and pimples treatment helps to treat your skin without irritating or over-drying it. It works to reduce and alleviate acne, pimples, and inflammation, resulting in beautiful, luminous and even-toned skin.
The treatment set includes:
Facial Powder
A.E Elements
Beauty Cream
It is recommended to incorporate these three products into your skin care routine and follow a three-step process to get quick and effective results. These steps include cleansing and nourishing your skin with the Facial Powder, detoxifying it with the A.E Elements, and using the Beauty Cream for balanced skin. Following this three-step process using the Acne and Pimples Treatment for at least two weeks is required to see significant improvements as acne treatments need time to work. The natural ingredients used in all the products make it suitable for all skin types. Another reason to fall in love with this treatment set is that the products used in it are cruelty-free, preservative-free, and fragrance-free. So if you're conscious about your environment as well as your skin's natural health, then this is the go-to treatment for you. Today, we'll talk you through all the nitty-gritty details of the products included in Acne and Pimples treatment and the ingredients used in these products.
Lilyanna A.E Elements
The A.E Elements is rich in antioxidants which help to detoxify the skin, protect the skin against pollutants and harmful UV rays, prevent allergies and inflammation, decrease melanin production, remove oil, dirt and dead skin from the pores, and alleviate acne, blemishes, and post-inflammatory hyperpigmentation.
Main Ingredients and Their Skin Benefits
Green tea leaves
Seaweed
Chlorophyll
Here's how they contribute to improve your skin condition and remove acne.
Green Tea Leaves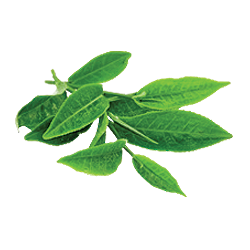 Green tea is rich in enzymes, amino acids, vitamin B, Vitamin E, tannic acid, flavonoids, and catechins which provide it extraordinary anti-bacterial, anti-inflammatory, and antioxidant properties.
As we know that overproduction of oil in the skin can clog the pores and lead to acne breakouts, the tannis in green tea helps to controls excess sebum production while vitamin E provides the moisture needed to keep the skin healthy. The powerful anti-bacterial and anti-inflammatory effects of green tea help in treating acne and fighting inflammation. Polyphenols function as a powerful tool for removing acne-causing bacteria. Vitamin B2 and vitamin E help to maintain collagen levels and promote cell regeneration, speeding up skin's natural healing process.
Seaweed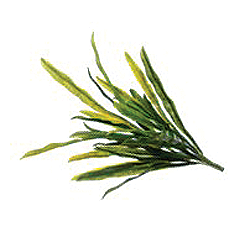 Seaweed is naturally high in fiber, omega-3 fatty acids, zinc, carotene, iodine, minerals, vitamins, magnesium, and antioxidants. The natural mineral content of seaweed helps to reduce acne, rosacea and other skin problems by creating a barrier to shield the skin against harsh external conditions while treating any infections. The anti-inflammatory properties of seaweed protect the skin against further acne breakouts once it has cleared. The vitamin B and C in it heal the skin and clear hyperpigmentation. The humectants and vitamin E in seaweed keep the skin hydrated.
Chlorophyll
Chlorophyll is essentially a green elixir that can work wonders for your skin. It creates a hostile environment for germs to grow and helps to treat various kinds of skin infections naturally. As acne is mainly caused by dead skin buildup, oil, and bacteria, chlorophyll aids in fighting against acne breakouts and also reduces skin inflammation. Moreover, it's rich in antioxidants which cleanses the blood and helps to reduce the further occurrence of breakouts.
Lilyanna Facial Powder
The Facial Powder helps to deeply cleanse and nourish your skin, giving it a radiant glow. It cleanses the pores to get rid of grime and dead skin cells, stimulates cellular regeneration, reduces inflammation and swelling, improves skin elasticity, enhances the complexion by decreasing melanin production, protects against free radicals, and removes acne. Its antioxidant properties protect the skin against hyperpigmentation and age spots caused by sun damage. Due to increased cellular metabolism, the skin's outer layer becomes thicker and helps to maintain the body's natural lipid barrier to retain moisture. This, in turn, keeps your skin hydrated while helping to get rid of acne and blemishes. Using this facial powder over time will treat skin problems and make your skin supple, revitalized, and smooth.
Main Ingredients and Their Skin Benefits
Angelica Dahuria
Poria
Motherwort
Here are some of the benefits these herbs provide to improve your skin condition.
Angelica Dahuria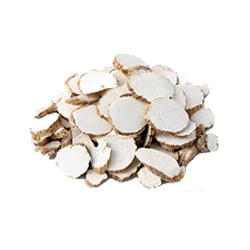 Angelica Dahurica is a herbal ingredient extracted from the root, seed or fruit of the plant. It contains nutrients, such as antioxidants, valeric acid, vitamins, phellandrene, and volatile oils, which naturally help for the treatment of various skin conditions.
It is a powerful skin detoxifier. Phellandrene is a rare component found in angelica dahuria that contains strong anti-bacterial and antiseptic properties. These properties make it a perfect ingredient for treating skin problems such as acne, clogged pores, so it's particularly suitable for oily skin. Angelica Dahuria also provides significant anti-aging properties by blocking the enzymes, collagenase and elastinase, which cause collagen and elastin breakdown. It's also known to improve blood circulation and promote skin cells metabolism, reducing wrinkles and speeding up the skin's healing ability. In addition, it works to inhibit melanin and reduce hyperpigmentation significantly.
Poria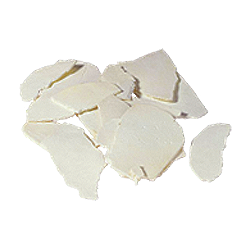 Poria is extracted from Asian mushroom and contains several compounds known to promote healthy skin, including polysaccharides, iron, proteins, lauric acid, Ergosterol, sterols, zinc, lipase, potassium, triterpenoids, and many other elements.
Poria is known to exhibit unique antioxidant and skin-soothing properties which help to treat acne and control overproduction of sebum, making it ideal for oily skin. It regulates skin hydrationand calms skin inflammation. It acts as an astringent agent, toning and calming the inflammation by balancing the neuropeptides responsible for it. It also defends against free radical damage and is suitable for all skin types. This natural ingredient nourishes the skin and helps to improve the overall appearance of the skin, making it look healthier and smoother.
Motherwort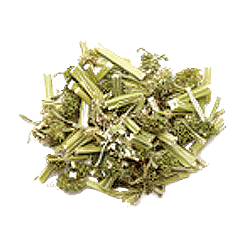 Motherwort is a herb from the mint family which is largely used for its high levels of antioxidants and powerful constituents such as flavonoids, alkaloids, tannins, caffeic acid, terpenes, leonurine, and various vitamins. This herb is mainly known to reduce inflammation by slowing down the release of a number of pro-inflammatory compounds and help to treat skin conditions like acne and eczema. It has also been shown to reduce itching and shingles.
Lilyanna Beauty Cream
This is a fragrant cream made from an excellent selection of natural herbal ingredients. This cream does a great job for naturally protecting the skin against harmful UV rays, removing facial spots, reducing wrinkles, eliminating acne scars, and preventing melanin overproduction. It works by stimulating skin cells metabolism that assists in the detoxification process. The herbal ingredients in this water-soluble cream penetrate deep into the skin to retain moisture, helping to achieve firm, supple, and bright appearance.
Main Ingredients and Their Skin Benefits
Cordyceps Extract
Persimmon Leaves
Tulip Essence
Pearl Powder
Keep reading to find out how these ingredients work to help you get beautiful skin.
Cordyceps Extract
Cordyceps is a mushroom that has long been revered for its potent anti-aging and health-promoting properties. This natural ingredient is jam-packed with anti-inflammatory and antioxidant benefits which help to fight against free radicals, slough away dead skin cells, reduce blemishes, and minimize the signs of aging to optimize your skin health. Moreover, the anti-inflammatory effects of cordyceps make it suitable for acne-prone skin. It combats infections and inflammation, helping to treat acne-causing bacteria.
Persimmon Leaves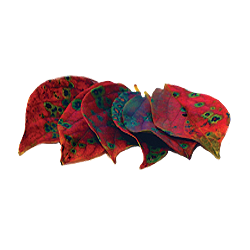 Persimmon leaves are rich in vitamins, minerals, folate, protein, fiber, phytochemicals and many other skin loving compounds. Due to their antioxidant qualities, they have long been an effective herbal remedy for various skin care concerns. They help to prevent and slow down cellular damage by counteracting free radicals. Phytochemicals are powerful anti-infective and anti-inflammatory agents which ward off acne breakouts and skin irritation.
Tulip Essence
Tulip essence not only gives the beauty cream an alluring fragrance but also provide various skin benefits. Its soothing effect helps to relieve any redness or irritation on the skin. Its astringent qualities reduce the appearance of acne and blemishes. The skin-rejuvenating and moisturizing constituents of tulip help to soothe dry and irritated skin giving you a youthful, fresh, and plump skin.
Pearl Powder
Pearl powder is composed of essential nutrients including minerals, amino acids, iron, magnesium, and calcium. It's been used for centuries for beauty and skin care purposes. It helps to reduce the appearance of enlarged pores, soothe the skin, and diminish acne and redness. Its anti-aging properties boost cell regeneration, helping to decrease wrinkles and fine lines, reduce hyper pigmentation, and heal sun damaged skin. With continued usage, you will get brighter complexion, and your skin tone and texture will become more even.We hope the above details will help you understand why this should be your go-to acne and pimples treatment. While using acne treatments may seem pretty straightforward, but how much you use and how often you use can make a huge difference. Therefore, be sure to follow the directions.